Last weekend, I had the pleasure of going to San Antonio, Texas, and visited 10BitWorks, a local San Antonio Maker/Coworking/HackerSpace.   From the outside, it looks like most maker/hacker spaces; a bit industrial, and a bit (no pun intended) unassuming – just a regular 'ol building.   I forgot to ask about the origin of the name '10 Bit Works'; perhaps related to the classic 10-gallon hat?  Or a play on 1 and 0?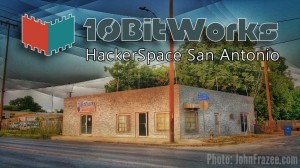 What is always amazing about visiting a fellow maker/hacker space is that there are some commonalities, but always some wild not-seen-in-stores (or other spaces!) that really makes you go "Wow! What a great idea; can't wait to get back home and tell people about this!"  Of course, the space has a few markers of a traditional maker space; 3D printing, a mish-mash of parts and projects, some industrial shelving for storage, a decent laser cutter, CNC tools (both professional and home-brewed).   They have a virtual tour, of course, but this short review will just focus on some of their cool things.
Here, some of their 3D printed stuff and printers (as we joke at Artisan's Asylum – we've got more 3D printers than 2D printers, and they seem to have the same situation!).  The 3D printed body was something I hadn't seen before: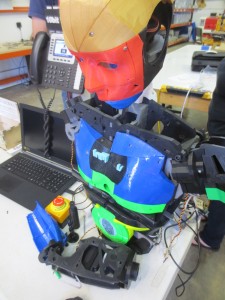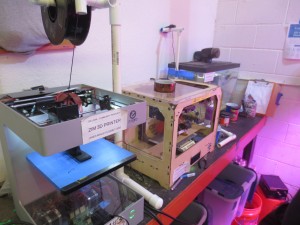 Here are some of their CNC and home-made cut-from-pattern tools; the one at the bottom is used to make a guitar: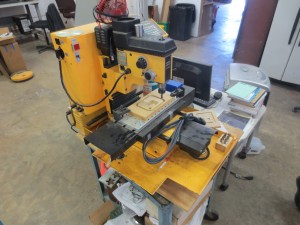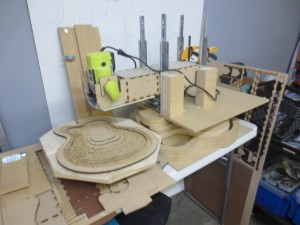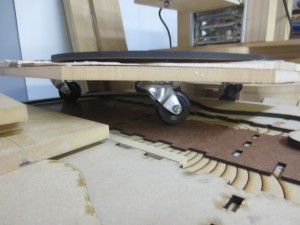 Where it gets really interesting is some of the special projects they've got, and although it has a smaller footprint (it is about 2000-3000 square feet), they have got some very esoteric stuff, most notably a hydroponic system – talapia and corn (I was even shown a time lapse video of the system, showing how fast the corn grew)!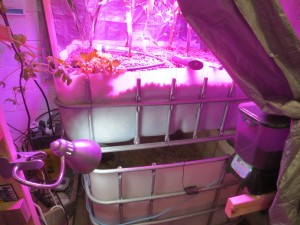 They've also used their laser cutter in some nifty ways.  Here is a nice drill index holder; makers tend to like to make their own stuff, and this is a nice piece of work: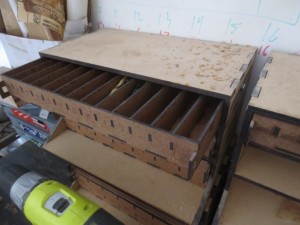 In another stroke of maker genius, one person used a laser cutter to provide a nice pattern for making a large LED cube with some excellent production values.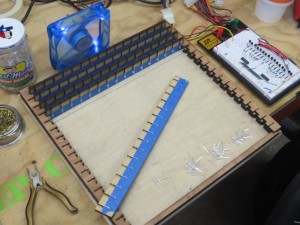 In the rush to get some stuff done, sometimes makers have a tendency to rush things along so it just works, but that project stood out as one that was just really nicely put together.   Nice job!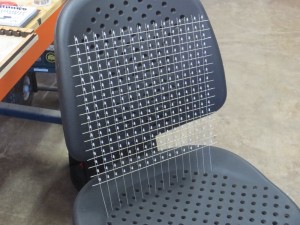 They also have some nice casting projects going on: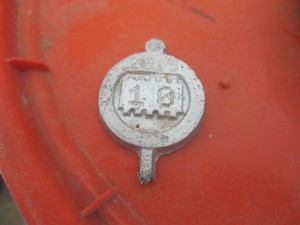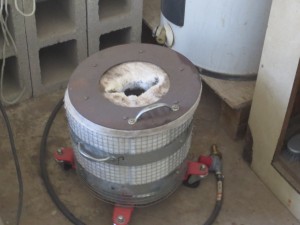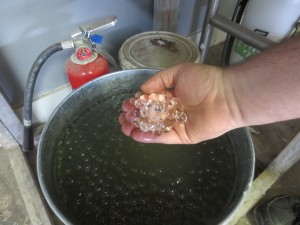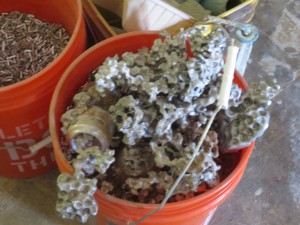 If you are in the area, look them up.  They post their open hours on their site, and are open to having people drop in and say hello.  It is always a good idea to send an email, however, just to make sure.