I took a trip out to Worcester (protip- pronounced "Woosta"), in Central Massachusetts today, and after a short tour of some local Worcester spots by a local artist and resident, got to see the new location of the Institute for Energy and Sustainability (IES) and Technocopia, which will be at the built-to-last Printers Building, at 44 Portland Street, in Worcester.  In a word – WOW.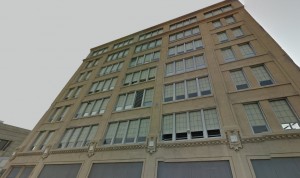 The Printer's Building is also home to an art gallery (Davis Art),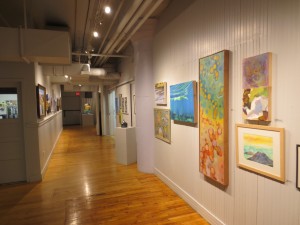 and a local radio station (WICN):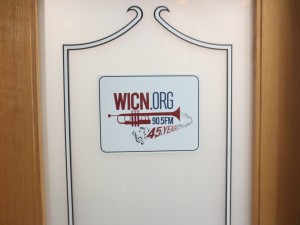 The folks at both places were nice enough to take time out of the their busy schedules to sit down with me and explain the goings on; the IES is going to be Worcester's version of Greentown Labs, (perhaps Greentown Labs will be Boston's take on IES one day) and Technocopia is Worcester's spot in the maker space world.   Both spaces, like Artisan's Asylum and Greentown Labs in Somerville, are being supported by local businesses, landlords, and folks in government, and they've really got an amazing space to do their work.  The Printer's Building is in downtown Worcester, very close to Union Station, and with the requisite brew pubs, climbing gym and other assorted cool things going on in the area around the place.
Each of these soon-to-be-occupied (early 2016) places will have different floors of the building, and I'm sure the cross-pollination between the incubator that is IES and the maker space that is Technocopia will make for some great stories and collaborations.   The IES folks and Technocopia folks are generally "on the same page" as far as I can tell, and I look forward to their respective grand opening(s).    It is synergy like this that has made a good chunk of Somerville start to really soar, and I wouldn't be surprised if the same happened in Worcester.
Here is the new place that Technocopia will be outfitting – and entire floor (8000-9000+ square feet) of maker space, with amazing views of downtown Worcester and tons of light.  This picture doesn't show the place justice – check out the classic almost-floor-to-ceiling windows (to the folks at home reading this – you don't usually get that in a maker space – this is going to be a real gem!).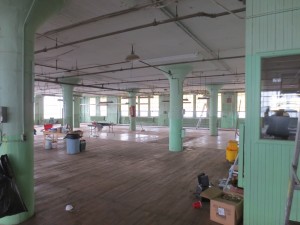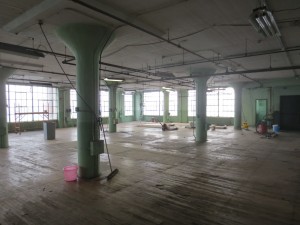 You can even see how close it is to the train station – direct to Boston, and points west – amazing!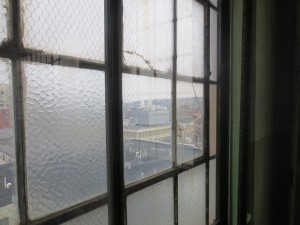 The current Technocopia place is seriously heavy into robotics and CNC tooling (having ties and alumni from Worcester Polytechnic Insitute), and it is always eye-opening to see what other things that everyone has in their own maker space worlds.   I was really blown away – never seen so many CNC/3D printers things being crafted/built/tested in one spot. If you have a CNC question, these folks will be the ones to talk to, for sure.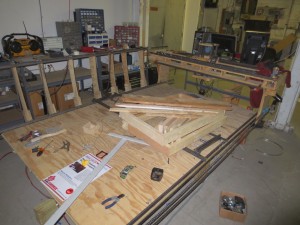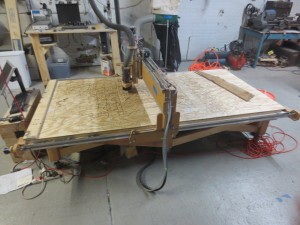 They also have the requisite whimsical stuff found in many maker spaces; knitted Daleks (but of course!), funky CNC built desks that collapse for transport after removing a few bolts, and the requisite old electronic equipment assortment that connects makers with their ancient past: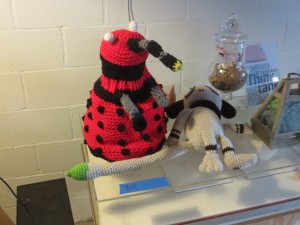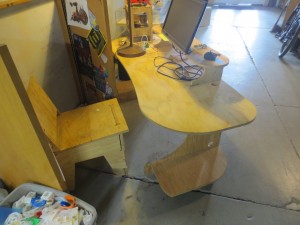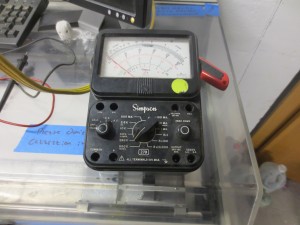 Keep your eye on Worcester!