The Thermistorcator boards came back a while ago, but I finally got a chance to put them together. It works.
Version 1.2 of the boards had some tweaks; most notably, there was some better labeling, and holes were put in the PCB to strain relief the wires for the switches and the display: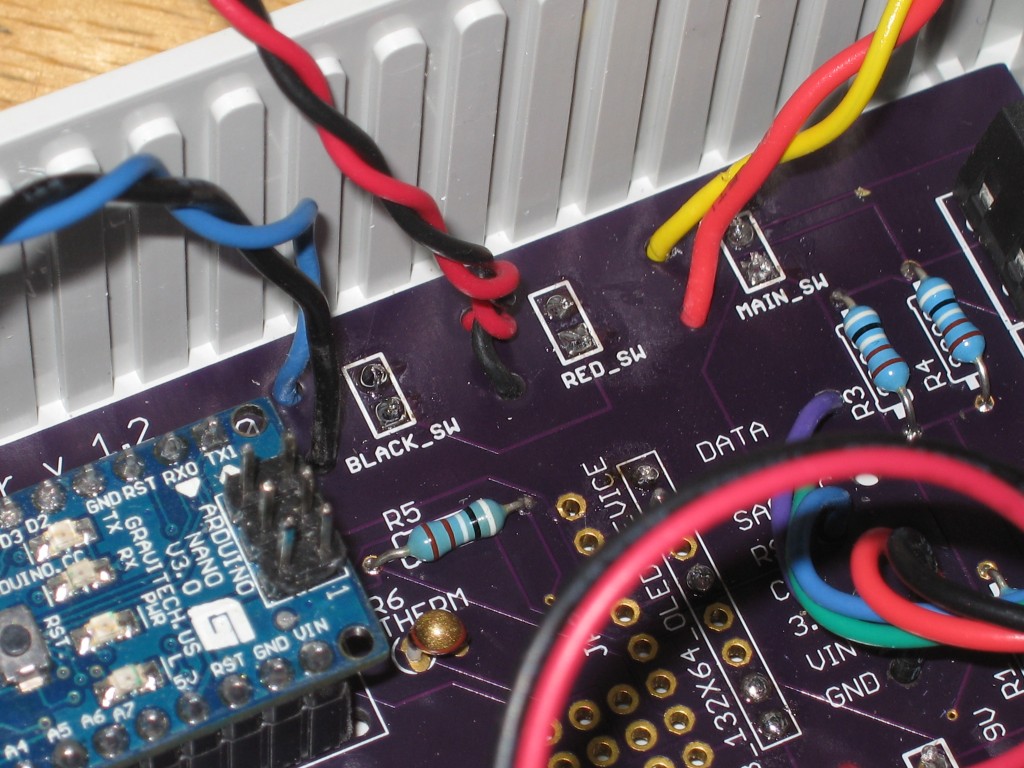 The final Eagle files are available on the main Thermistorcator page.